Jensen Locksmithing Is Your Local Locksmith in St. George, UT, and Hurricane, UT.
Locked Out In Washington County? Lost Keys? Don't Worry…We Can Make It All Better.
Why You Need A Locksmith In St. George, UT 
We know, that when you go about your daily business, nobody thinks "I am going to need a locksmith today". That's because when something happens and a locksmith's services are required, it's because something bad has happened to you. Having a locksmith in St. George, UT is important though because you never know if the problem will be small like locking your keys in the car, or your home/business has been broken into. In the blink of an eye you, your family, or your business could be in danger without the best security. Here's some more about why you would need a local locksmith.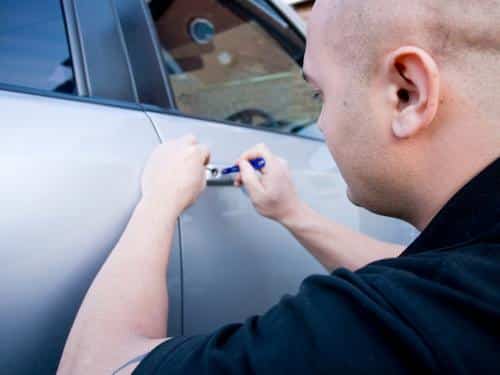 An Auto Locksmith For Late Night Lockouts
Imagine you're leaving work late here in Washington County. The parking lot lights are off and when you reach the car, you realize you left the keys inside it and it's locked. Your first instinct is to try and open it, if you panic you might want to break a window. But the best thing you can do is call us. Our mobile, emergency 24-hour automotive locksmiths will come and get you into the vehicle ASAP. But we don't just provide lockout service, we even offer car key replacement for most brands.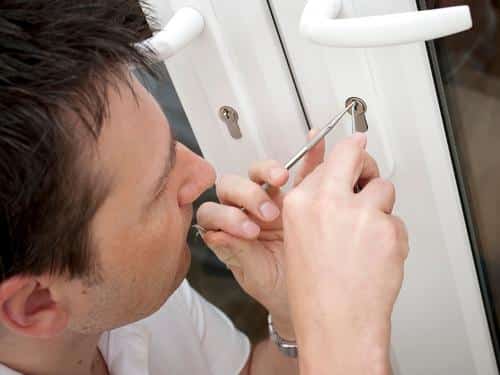 Residential Locksmithing To Protect Your Home
Your house is the most important place for all of us. It protects you, your family, your pets, and all those important documents about your life that you don't want just anyone to have access to. Our neighborhood is very safe, but like any neighborhood, there have been times someone scoped it out and broke into a few houses. Jensen Locksmithing can check out your home's security and make recommendations for what will keep you, and your family safe. Our residential locksmiths can install smart locks, rekey locks, make key copies, and even make keys for unknown locks.
Keeping Your Local Business Secure
Are you a local business owner in St. George, UT? You never, ever want someone to break in and steal from you. If that happens it's not just the physical product at risk. If you own a service-based company your equipment is in danger, and your important documents that could hold important banking information. Plus, the business isn't just at risk of theft from outside forces. You could be robbed by a disgruntled employee, a neighbor who has fallen on hard times, or any number of people who want what you have. Let our commercial locksmiths set up access control, keypad and smart locks, high-security locks, and more.
Our Certified Locksmiths Offer a Wide Range Of Services In and Around Washington County, UT. 
Jensen Locksmithing is a licensed and bonded locksmith company dedicated to Southern Utah. We also service Colorado City, Fredonia, Kanab, Hurricane, St. George, and other surrounding areas. Located at the center of Washington County, if you are locked out of your home or vehicle, we can get to you wherever you are in 30 minutes or less. Including Springdale and Zion National Park. We specialize in Residential, Automotive, and Commercial locksmith services including lockouts, re-keys, car key replacement, keyless entries, and all locksmith services.
What Our Customers Have To Say...
Professional and lightning fast service. We were locked out of our car at Zion NP after hours, and thought we were gonna be stuck a long time. Phil arrived in just 15 minutes and got us back on the road in no time.

Manas Sahni
14:05 23 Apr 23
Super quick after hours service. Would definitely recommend!

Dianne Hope
07:08 13 Nov 22
Family trip saver! We accidentally forgot the key to our cargo carrier on a recent family trip. Seven people and no way to access our luggage. We called at 9:00pm. Phil was kind, fast, and very reasonably priced. We soon had a working key and were back on track for our family trip. Thank you for making what could have been a disaster into a minor hiccup.

kara higham
04:15 22 Mar 22
After flying into Vegas and headed into Southern Utah, we realized we forgot a key to a padlock. We needed a locksmith to cut a key to code. While approaching town, called Jensen and had a key ready for pickup within 15 minutes, and we continued on our way! Very helpful and accommodating!

Sharon Robinson
15:19 10 Oct 21
Phil re-keyed a lock for me and made the process quick and painless. He communicated well what he was doing. He also kept up a conversation with me. I would definitely recommend!

samantha ruesch
00:53 06 Oct 21
We were locked out of our house on a Sunday and Phil was at our house within 20 minutes!! Highly recommend Jensen Locksmithing!!

Kriste Enger
18:48 29 Sep 21
I was passing threw from california and accidentally left my keys inside and my sister in law recommend jensen Locksmithing and being Sunday they were really nice and quickly came and help me out really appreciated!!! Highly recommend !!!!

Suley Juarez
17:50 30 May 21
I locked my keys in my car in Zion Visitor Center Parking lot and the Ranger couldn't get them for me. Good Sam was taking forever so I called Jensens and Phil showed up in 10 minutes and got my keys out super fast. I was so excited & happy! I went & told the Rangers at the station to refer people to them! He was so nice, I just wanted to hug him! I highly recommend!

Dawn Celapino
21:34 27 May 21
Great service, quick and professional copy of my Chevy key. Highly recommended!

Abel Russell
01:56 16 May 21
Scott was awesome! He was super kind and got to our car exactly when he said he would and we were in our car in no time!We had been locked out for over an hour and we had actually called 3 other services before calling Jensen Locksmithing. When Scott answered the phone he was willing to help right away! (He was the only person we called who was willing due to location) Definitely recommend Jensen to those needing assistance when locked out. Thank you Scott!!!

Kaden Pulley
13:26 05 Apr 21
Jensen Locksmithing Is Proud To Be Part Of These Fine Locksmith Organizations & Associations 
Jensen Locksmithing Makes It Simple
At Jensen Locksmithing, we know that you're putting your trust in us to do a great job at a reasonable price, while also protecting your privacy, family, business, and belongings. Trust is an important thing, and we don't take it lightly. That's why we go to such great lengths to be up-front, honest, and transparent. Our goal is to make working with us as simple and pleasant as possible.
Give us a call. Tell us what you need. You'll get an accurate quote.
We'll get the job done and clean up afterward.
You can get back to your life without the stress of a lock, key, or security issue.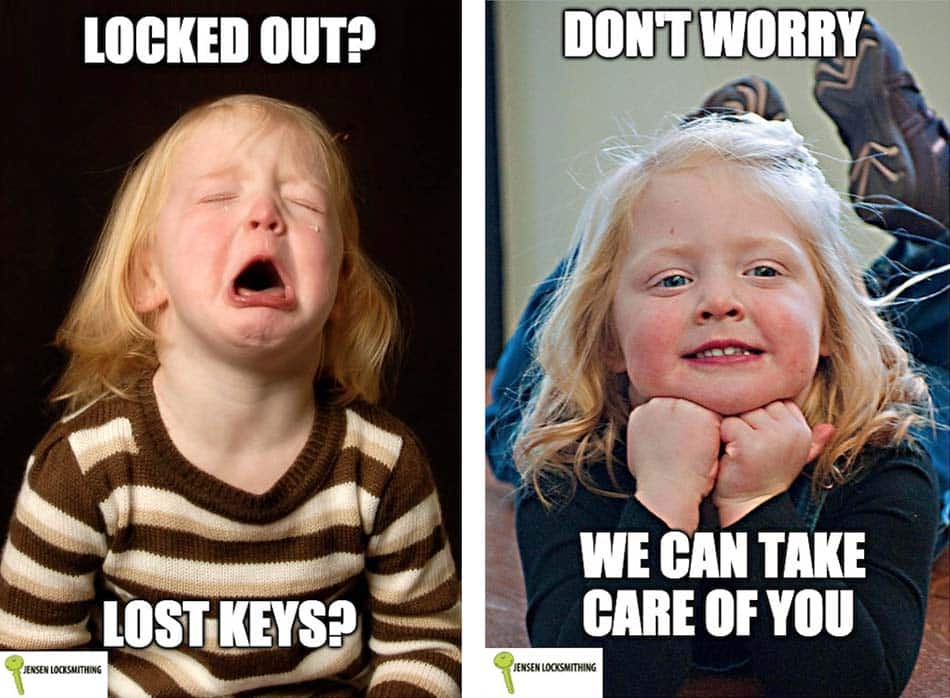 Many of our clients in Washington County, UT have questions in regard to their lock & key problems. That is why we put this FAQ on the website. But, in case you don't see the answer to one of your questions please call us at 435-319-0361.
Where are you located? What other local areas do you service?
We are a mobile locksmith located in St. George, UT. But we service all the local areas in and around Washington County, UT. Here is a list of the different areas we go to.
| Locksmith in Hurricane, UT | Locksmith in Santa Clara, UT | Locksmith in Springdale, UT | Locksmith in St. George, UT |
We also provide locksmith service to Ivins, Kanab, La Verkin, Leeds, Orderville, Rockville, Toquerville, Virgin, Washington, Zion National Park
Arizona: Colorado, City, Fredonia, Grand Canyon, Lake Powell, Page
Nevada: Mesquite
Utah: Lake Powell
If you live close to one of these locations just give us a call and we might be able to assist you or point you in the right direction.
Do you replace car key fobs and car remotes?
Automotive locksmithing is someone we are proud of. Our auto locksmiths can work on and fix car key fobs, remotes, transponder keys, and intelligent keys. Plus, our technicians are not restricted by vehicle make and model because we handle foreign and domestic brands.
What makes and model vehicles are your automotive locksmiths able to work on?
As listed above there are no limits based on make or model. But here is a small list to help.
Honda car keys and Honda remotes
Toyota car keys and Toyota remotes
Lexus car keys and Lexus remotes
GM car keys and GM remotes
Nissan car keys and Nissan remotes
Ford car keys and remotes
Mazda car keys and remotes
When it comes to getting replacement car keys and remotes for any of these makes and models it's more cost-effective to call Jensen Locksmithing than to go to the dealership. We offer high-quality materials and a wealth of experience at a better price.
Are you really available 24 hours a day, 7 days a week?
Yes, we are indeed an emergency, mobile, and 24-hour locksmith. That's not an exaggeration. We are available 24 hours EVERY DAY, 365 DAYS A YEAR. We offer this service because as people, we understand what it's like to be locked out late at night on the side of the road, outside your business in a parking lot, or outside your home. But lockouts aren't the only thing we handle 24-hours a day. We also:
Program car keys
Rekey locks
Repair locks
Repair vehicle ignitions
Fix doors that won't close
Spinning keys
Door repair
Key duplication
More…
There are many more services we can perform 24-hours a day but if you don't see the one you need don't panic. We're just a simple phone call away and we will help you.
How much does a locksmith in St George, UT cost?
This all depends on the type of job, the intricacy of the job, and the type of car we're working on. A local locksmith can cost anywhere from $50 – $300 dollars for simple lockout service to car rekeying if the vehicle is a foreign model. At Jensen Locksmithing in, Washington County Utah it's our goal to provide affordable services in a timely manner so can have that project completed by a professional and in a timely manner.
What other residential locksmith services do you provide?
A residential locksmith is vital to improving your home's security and preventing a future break-in before it could happen. Here is a list of some of our services.
Rekeying locks
Smart lock installation
Deadbolt installation
High-security lock upgrade
Emergency assistance for when you're locked out of the house
Lock repair
Installation and servicing for patio door locks, sliding door locks, deadlocks, and smart locks
Security devices installed
If you want more information visit our residential locksmith page.
How can you protect my local business?
A commercial locksmith is vital to improving your business's security and preventing a future break-in before it could happen. Here is a list of some of our services.
Master lock and master key systems
Door lock repair, lock installation, lock rekeying
High-security locks: crash bars, concealed door closer, access control, exit device, panic bar installation and repair, and keyless entry
Commercial door hardware: lock and key, hinge replacement, and padlocks
Security lock, keypad lock, electronic locks, and push-button locks
Rekey locks
Door closers
There are many other ways we can provide better security to your brick-and-mortar business. If you want to read more about it you can click to visit our commercial locksmith page.